CABO ESCONDIDO - 3 PARCELS, 152 ACRES
PREMIER OCEANFRONT LAND MINUTES NORTH OF CABO




Approved Master Plan in Place!


Unlimited potential is what these 3 contiguous Pacific coast lots are all about. Just a few minutes drive north of Cabo San Lucas, the land is a mix of gently rolling hills, gradual slopes and dramatic seaside cliffs with an unheard of 1,582 meters of beachfront – that's 5,198 feet, just short of a full mile of pristine Pacific coastline near Cabo!

These hotel/resort sites are especially exciting in that a reregistered Master Plan for development is already in place. The original Master Plan was created in the 1990's – perhaps a bit premature for immediate development then as beachfront land suitable for similar projects within Cabo San Lucas was still available. Today, however, parcels of this size and quality are simply unavailable anywhere in Cabo.




Continued development has spread north from Cabo San Lucas towards the property with projects in progress or on tap, ready to commence. Those projects include Cabo Pacifica, Diamante del Mar, Cabo San Cristobal and many others with investments in the area coming from a host of foreign countries including the US, Canada and Spain. If ever there was a time to begin developing Cabo Escondido, now is that time.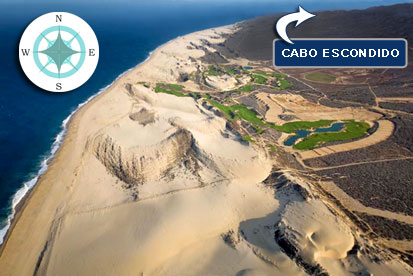 PROPERTY SPECIFICS:
• Lot 8 sits on 65 acres, with 690 meters of beach frontage. The land is approved for a 1,274 room hotel resort, the highest density in Cabo.
• Lot 9 sits on 47 acres, with 415 meters of beach frontage. This lot is approved for a 1,375 room hotel resort.
• Lot 10 sits on 40 acres, with 477 meters of beach frontage. This lot is approved for a 545 room hotel resort.

APPROVED MASTER PLAN INCLUDES:
• 2 Hotels (Hotel 1 allotted 98.6 acres, Hotel 2 allotted 42.2 acres)
• Single family residential allotted 402+ acres
• Villas and condos allotted 312 acres
• Community areas/Amenities allotted 9+ acres
• Reserved for future development - 203+ acres
• Balance: golf course, preserved natural space and roadways.

For more information on these prime oceanfront hotel resort sites, or the option to purchase the entire property, email Roger Ciceron or Don Weis. Alternatively, you may call our offices using our many options for local or international calling.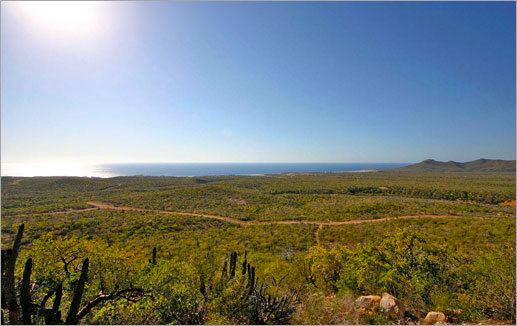 ABOVE:
A view from the property interior towards the Hotel sites, Lots 8, 9, and 10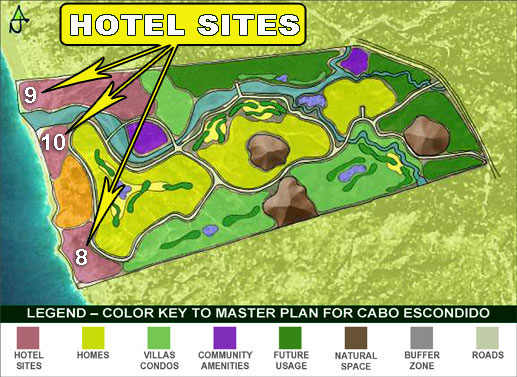 ABOVE:
Artists rendition of the approved Master Plan for Cabo Escondido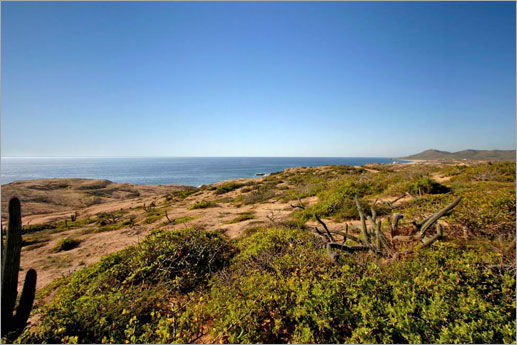 ABOVE:
Gently rolling hills slope slowly towards the Pacific Ocean and blue water views
BELOW:
Rugged, colorful cliffs stretch along the beach revealing remarkable vistas